Sep
23
I have seen a lot of music videos in my life. Some are good, some are….well, they try, but no matter how good a music video is, it will never beat a live performance. The video for Do What U Want by Lady Gaga and R Kelly is a well done video. By playing through Gaga's old videos it shows how she let people use her body to sell her music. It pushes the point of the song: you can do whatever you need with my body, but I'll stay true to myself and what I believe for my music. This is all amazing the visuals enhancing the audio so that they can come together and be one stronger entity rather than two weaker ones side by side, and it's so well done, (and I'm not just saying that because I love Gaga) but no matter how fantastic it is, it will never compare to live music. I've seen lots of live music in my time. Rock concerts, metal concerts, acoustic concerts, country concerts, symphonies, bands, orchestras, if you name it, there's a good chance I've seen it in some way. There's just something wonderful about live music that a video can't capture. I've thought about what it may be for a long time, and I truly think it's the energy from the players. You can't bottle someone's passion for their art, nor can you perfectly capture it in a photo or video.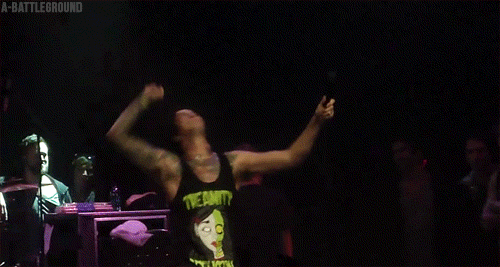 There's something special when you see the singer of a band clutch their chest, voice wavering because of how much it all means and a lot of people don't understand
that classical music can have the same effect. Sure, these performers didn't write this music, but that doesn't mean they don't feel it. Soloists often show the most emotion in a piece. The violin soloist at the concert was so in tune (no pun intended) with the piece. You could really tell his whole heart was in it. And while you could see that in a video, it's not the same as when you're there to experience it with the performer. If you're there, you share in that wonder and magic with the performers and you live the story of the music right along side them in this amazing, unexplainable way. No matter how well a music video is made, no matter how perfectly the visual demonstrates the audio, it will never give you that same magic as living the music with the performers live.
-Anna Artinger
Comments